Level 3 Diploma for Advanced and Creative Hair Professionals (7004)
Step up your salon skills and knowledge with this Level 3 Apprenticeship. Off the job training to develop skills and knowledge.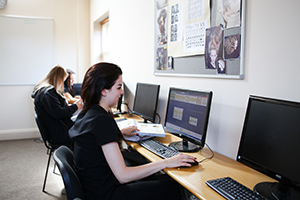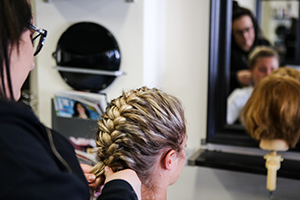 Description
Apply Now
What will the course involve?
This course covers all of the core behaviours, knowledge and skills needed to become an advanced and creative hairdresser, such as:
Consultation for a range of technical services
Advanced and creative restyles
Advanced and Creative styling and dressing of the hair
Creative colour conversion services (colour correction and lightening)
Smoothing and strengthening systems
Use fashion forward trends in hair to create a collection of hairstyle look books
Entry requirements
You must be employed as a hairdressing apprentice and your employer will work in partnership with us to plan and deliver your 'off the job training' throughout your apprenticeship.
Most candidates have completed a Level 2 Apprenticeship in hairdressing, have a keen interest in the industry, want to work with people and have excellent attendance. You must meet deadlines and be committed.
Level 2 Functional Skills in English and maths or GCSE maths and English A - C/grade 4 and above is preferred. If you do not hold a C/grade 4 in English and/or maths you will be required to study these further as this is part of the course for example if you have Level 1 Functional skills, you will be required to work towards Level 2.
General comments
You will wear a professional uniform. We will discuss with you and your employer what equipment might be required. You will need to have excellent attendance. This qualification includes an end point assessment (EPA) in practical skills. EPA is set at a very high standard and graded Pass or Distinction, good preparation for EPA is vital.
What will the course lead to?
Promotion at work or pursue other personal goals. Another option is to work on cruise liner or further qualifications could lead to teaching/assessing and onto a degree.
Read Less
Apply Now
---
Apply for Level 3 Diploma for Advanced and Creative Hair Professionals (7004) Course
Hairdressing Case Study
Caio
Studied the Level 3 Hair Professional Apprenticeship. He works in a salon and comes to The Academy one day per week for off the job training. He completed the Level 2 and scored top marks in his end point assessment. Caio is an Academy Ambassador and really enjoys competition work.