Level 3 Diploma for Advanced and Creative Hair Professionals (7004)
Step up your salon skills and knowledge with this Level 3 Apprenticeship.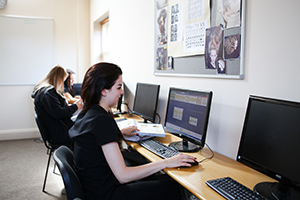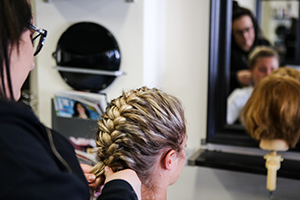 Description
Apply Now
What will the course involve?
This course covers all of the core behaviours, knowledge and skills needed to become an advanced and creative hairdresser, such as:
Consultation
Creative restyles
Creative styling and dressing of the hair
Colour correction services
Smoothing and strengthening systems
Use fashion forward trends in hair to create a collection of hairstyle looks
Entry requirements
You must be employed as a hairdressing apprentice and your employer will work in partnership with us throughout the duration of your course. Most candidates have completed a Level 2 Apprenticeship in hairdressing, a keen interest in the industry, want to work with people and have excellent attendance. You must meet deadlines and be committed.
Level 2 Functional Skills in English and maths or GCSE maths and English A - C/4 and above is preferred. If you do not hold a C/4 in English and/or maths you will be required to study these further as this is part of the course for example if you have Level 1 Functional skills, you will be required to work towards Level 2.
You must also take part in enrichment activities including competitions and additional courses.
Equipment
You will need a kit and uniform which we will explain at interview.
Assessment
You will complete an End Point Assessment and online tests. The End Point Assessment is a practical assessment day where you will be marked by an external moderator.
General comments
We will invite you to taster sessions and give you an advice and guidance interview before you start the course to make sure this is the correct route for you and allocate any support.
What will the course lead to?
You will work in the industry, continue your studies or gain further qualifications which could lead to teaching/assessing and onto a degree.
Read Less
Apply Now
---
Apply for Level 3 Diploma for Advanced and Creative Hair Professionals (7004) Course
Hairdressing Case Study
Carly Rackham
Apprentice at Donnelles Hair Studio in Seamer
Carly originally trained as a dancer but when she had a family she decided on a change of career and chose hairdressing. As part of her apprenticeship studied at The Academy one day a week on Level 2 Hairdressing. After winning a place at The Academy hair and beauty competitions in January she competed at the AHT Regional Heats in Gateshead and then went on to compete at the AHT National Finals where she won 2nd place - a fantastic achievement. Well done Carly!