Details may be subject to changes due to awarding body updates
Advanced Technical Diploma in Hairdressing Level 3 (540)
Step up your salon skills with advanced colouring and cutting techniques including colour correction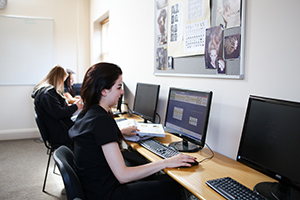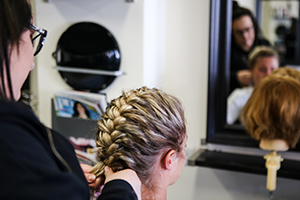 Description
Apply Now
What will the course involve?
Consultation and working safely RIDDOR, COSHH, Data Protection, Electricity at work etc.
Cut hair using a combination of techniques, current trends, different factors that will impact hair cutting services, tools and products to use when providing services and advanced hair cutting techniques including graduation, layering, tapering, club cutting, thinning and disconnecting.
Creatively colour and lighten hair including full head or regrowth application of a lightener, slicing, weaving, balayage/ombre and block colour.
Creatively style and dress hair conventional and non conventional.
Colour correction types of colouring and lightening products, the pH values of colouring and lightening products and the effects on the hair structure of colour correction services.
A variety of perming effects how sensitised hair reacts to perming products, chemical composition of perming and neutralising products, effects of perm lotions and neutralisers on hair structure and effects of restoring the hair's pH balance after perming.
Entry requirements
You must have Level 2 in hairdressing, a keen interest in the industry, want to work with people and have excellent attendance. You must meet deadlines and be committed.
GCSE maths and English A - C grade is preferred. If you do not hold a C in English and/or maths you will be required to study these further as this is part of the course.
You must attend a work experience placement each week, you will take part in enrichment activities including competitions and additional courses.
Equipment
You will need a kit and uniform which we will explain at interview. If you are worried about paying towards a kit and uniform please talk to us and we can see if you can get a bursary.
Assessment
Practical assessment on paying clients in our training salons and questions in class.
You will complete some assignments and may need to work towards Functional Skills or GCSE. You will take an end of year exam.
General comments
You will need to ask friends and family to come in so that you can practice and do practical assessments. We will invite you to taster sessions and give you an advice and guidance interview before you start the course to make sure this is the correct route for you and allocate any support.
What will the course lead to?
You could work in the industry, continue your studies or gain further qualifications which could lead to teaching/assessing and onto a degree.
Read Less
Apply Now
---
Apply for Advanced Technical Diploma in Hairdressing Level 3 (540) Course
Hairdressing Case Study
Carly Rackham
Apprentice at Donnelles Hair Studio in Seamer
Carly originally trained as a dancer but when she had a family she decided on a change of career and chose hairdressing. As part of her apprenticeship studied at The Academy one day a week on Level 2 Hairdressing. After winning a place at The Academy hair and beauty competitions in January she competed at the AHT Regional Heats in Gateshead and then went on to compete at the AHT National Finals where she won 2nd place - a fantastic achievement. Well done Carly!