Leaving school? want to know more about hair and beauty? Study the Hair and Beauty Level 1 Diploma
You will be able to understand and do the industry basics at our academy:
Introduction to hair and beauty - what it is all about.
Styling women's hair
Skin care in a beauty salon
Shampoo and condition hair and scalp
Basic manicure and nail art
Colouring hair and roots
Plaiting and twisting
Health and safety in the salon
Presenting a professional image of yourself
APPLY NOW or call/text/WhatsApp for more info 07790845794
About Us
We are a government funded training provider working in partnership with apprentices, full time students, schools, colleges and employers across Yorkshire.
Since 1999 we have specialised in training for the hair, barbering, and beauty industry.
We deliver the apprenticeship standard drawn-up by employers for employers, now part of all level 2 and 3 apprenticeships. The standards are more learning focused against the assessment focus of the frameworks. Meaning the apprentice learns the skills they need to succeed in the role.
A standard contains a list of the skills, knowledge and behaviours an apprentice will need to have learned by the end of their apprenticeship where they sit their End Point Assessment. This end point exam is designed to prove to an external examiner that the apprentice has all the skills and knowledge needed to be a confident and successful employee.
Apprentices and students tell us they enjoy this supportive learning environment where they can learn new skills and form new friendships. They feel safe here and know who their Safeguarding Officers are.
Training takes place at purpose-built academies in Scarborough and Whitby. For apprentices, off the job training will also take place in the workplace as agreed with the employer.
We have a small team who can offer impartial advice and guidance so whatever your query we look forward to hearing from you.
Lindsay Burr MBE
Managing Director and salon owner
Latest News
Commitment to sustainability with new professional beauty product launch!
The Academy is now proud to be working with Eve Taylor London. Eve Taylor believes in high-quality products at affordable prices, because everybody deserves beautiful skin. Products are not tested on animals and the majority of the range is vegan. The range contains 100% natural essential oils all sourced sustainably fromnature. Eve Taylor packaging is recyclable.
To reduce the impact of climate change and create a greener world, Eve Taylor will plant one tree for every Eve Taylor retail product sold and have pledged to plant aminimum of 100,000 trees per year. Working in partnership with Trees for the Future.
Find out more about the amazing work they do by visiting trees.org
Thinking about a career in hair, beauty or barbering? In Year 10 or 11 at school?
We are proud to work closely with a network of local schools and colleges. We regularly attend careers and information events to explain the options available after leaving school.
We also offer:
Taster evenings and day sessions
Weekly experience placements at The Academy
Level 1 qualifications
Traineeship scheme if you are aged 16-18 and need support finding an apprenticeship or work experience to help you decide your next steps
For more information on the Taster Events please contact us on 07790845794
Apprentice of the Year 2022
Hairdressing Competition Award 2022
The Academy Competition Apprentice of the Year 2022 goes to Gracie Miller. Gracie competed in The Academy skills competitions, then went on to represent The Academy and her employer at the Regional Association of Hairdressers and Therapist Competition in Gateshead. She was placed at the Regional competitions where all North Eastern colleges and training providers come together to showcase their skills.
Gracie went on to compete at the AHT National Finals in Blackpool for Fantasy Hairdressing. Gracie is currently on the Advanced (Level 3) Apprenticeship in Hairdressing. Gracie says "the competitions were a great experience, tiring, hard work and lots of preparation, it has made me more aware of what we have to do to succeed."
Beauty Competition Student of the Year 2022
Beauty Competition Student of the Year 2022 goes to Molly Cyphers who was placed 2nd at the AHT National Finals for Nail Art. Molly is an adult learner and will now go on to launch her career. Molly says "thank you to my tutor and to The Academy for giving me this opportunity, I now feel more confident and am delighted that I took part."
Barbering Competition Student of the Year 2022
Barbering Competition Student of the Year 2022 goes to Katie Pool. Katie competed in the in-house barbering competition at The Academy and went on to represent The Academy at the North Eastern Regional competitions in Gateshead.
Katie is an apprentice at Love My Hair in Kirkbymoorside. Katie says "I really enjoy the competitions it has been a great experience. My employer and I worked closely with my tutor to perfect my skills and we had training sessions in the salon to prepare for competition day. I enjoyed being part of a team, I feel more confident promoting my barbering skills at work and want to take as many opportunities as I can."
Quality standard maintained
Once again staff at The Academy have been praised for the level of support they give to students. For the second time they have been awarded the matrix Standard, a unique quality standard used to measure the advice and support services offered to students in their choice of career, learning, work and life goals.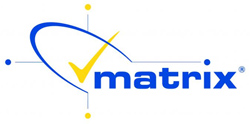 Fees / Funding
If you are aged 16-18 your training will be funded/free. As an adult apprentice your course will be funded/free. All applicants receive an advice and guidance interview to make sure they move into the right programme of study and all must meet funding criteria.
The Academy now has its own bursary scheme for 16-18 study programmes which you can apply for by filling in the forms and providing evidence. We will need some information on your current circumstances, this could be your family/household income. If you are entitled to any of the bursary this money will be paid into your own bank account so please make sure you set one up if you don't have one already. The money can be used to pay for transport, lunches and other things whilst you are going to work placement or coming to The Academy of sessions including maths and English.
For more information please talk to Julie Parker on 01653 699066.
Policies
Complaints - Help us get it right
At The Academy we are committed to achieving excellence in standards and in the quality of service we provide for all our stakeholders, only you can tell us if we are achieving this. If you are unhappy with the service you have received, or it did not meet your expectations we need to know so that we can put things right.
A complaint can be made directly to:
An Academy Tutor or manager
For clients this may be to Reception
The Academy Director, Lindsay Burr in writing at The Academy, 23 Commercials Street, Norton, Malton YO17 9HX or via phone on 01653 699066
If an employer or apprentice is not satisfied with The Academy Director's decision and actions or requires further clarification then a complaint can be made to the ESFA
We have a separate complaints procedure for apprentices and learners, clients and staff
Equality and Diversity Statement
What is Equality?
All equal all different - We are committed to providing equality of opportunity. Equality is often described as treating everyone the same. However, sometimes treating people differently is the best way to treat everyone equally.
So what is Diversity?
Diversity is about recognising, valuing and taking account of people's different backgrounds, skills, and experiences. Diversity is important because it allows everyone's skill and contribution to be used and valued. The experiences and skills of different people makes a real difference to the effectiveness of The Academy and its impact on learners, staff and the community as a whole.
What does the law say?
In October 2010 a new piece of legislation called the Equality Act came into force. This law has replaced, strengthened and added to the existing equality legislation. The Equality Act outlines a number of duties that The Academy must adhere to, and also spells out the rights, and responsibilities of the people that form The Academy community.
It also lists 9 protected characteristics, the act makes it illegal to treat someone less favourably because their 'protected characteristic' It also bans bullying, harassment or victimisation based on their protected characteristic.
Equality and Diversity Protects Everyone – Report it
If you are the victim of a hate incident or hate crime, or have witnessed one and want to report it, then please report it to main reception. Your report can be anonymous and, if you wish, passed on to relevant agencies such as the Police.
A hate incident is perceived by the victim or any other person to be motivated by the offender's hatred of someone because of their race, sexual orientation, disability and/or faith and religion. A hate incident becomes a hate crime when there is a criminal offence attached to it (such as a physical attack, a threat of attack or verbal abuse and insults)
We will monitor this policy periodically to judge its effectiveness and it will be updated in accordance with relevant changes in the law. Information provided by job applicants and you for monitoring purposes will be used only for these purposes and will be dealt with in accordance with the Data Protection Act 1998.
Safeguarding and Prevent
Safeguarding is about doing everything we can to make sure you are kept safe and protected from harm. Safeguarding contacts are on display in The Academy and in your induction information.
Lindsay Burr (Designated Safeguarding Lead) 07979748366
Sophie Burr Safeguarding Officer 07790845794
Phone reception on 01653 699066/01723 373138
Julie Parker admin@academyhairandbeauty.com
Wayne King – can be contacted on Tuesdays and Wednesdays
John Deacon – safeguarding and counselling through referral
We are off site on Fridays, weekends and bank holidays but you can still contact us:
Employers and Apprentices 07979748366
Safeguarding text/call/WhatsApp 07790845794
Concerns about personal safety. Contact the police 999 or 101.
Concerns regarding health and wellbeing contact your out of hours doctors or call the hospital on 111.
Out of hours North Yorkshire County Council social services for children and adult. Contact 01609 708708.
Report online abuse
CEOP helps any child or young people under the age of 18 who is being pressured, forced or tricked into part in sexual activity of any kind. This can be something that has taken place either online or in 'the real world', or both. The CEOP Safety Centre has clear information and advice on what can be reported to CEOP, the reporting process and what will happen if you do decide to make a report. You can visit the CEOP Safety Centre and make a report directly to CEOP by following the link
Safeguarding – Academy approach
The Academy has a dedicated Safeguarding Team with lead members trained to Level 3.
Staff safeguarding and prevent training is updated every year.
The Academy has representation on both the Children's and Adult Safeguarding Board and relevant Sub-Groups.
We have strong partnerships with the Local Authority, Social Services and Police.
We have internet filters and monitoring is in place.
There are strong procedures in place to ensure those who access our Academy have a legitimate reason for being there.
The Academy has an external speakers policy.
The Academy has a robust safeguarding policy which is updated throughout the year.
Privacy Notice
Training providers should ensure that all learners have seen this privacy notice as part of their enrolment process.
Awards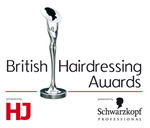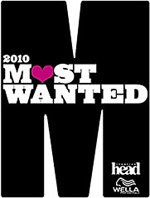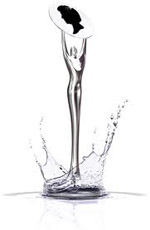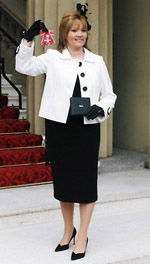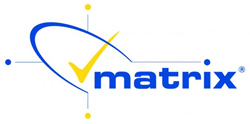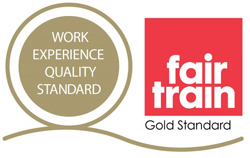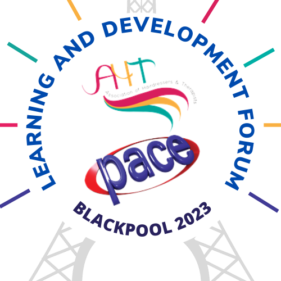 Opening hours and Term Dates
The office in Norton is open throughout the year we do not close for the holidays except for Christmas - hours are 9.00 - 4.30pm Monday to Thursday but you can contact us via email admin@academyhairandbeauty.com or call/text 07790845794 out of hours. The Scarborough Academy is closed on Fridays all year round.
---
Autumn Term
First day of Term: Monday 11th September 2023
Half Term: Monday 30th October – Friday 3rd November 2023
Last day of Term: Friday 22nd December 2023
Spring Term
First day of Term: Monday 8th January 2024
Half Term: Monday 12th February – Friday 16th February 2024
Last day of Term: Friday 22nd March 2024
Summer Term
First day of Term: Tuesday 9th April 2024
Half Term: Monday 27th May – Friday 31st May 2024
May Day: Monday 6th May 2024
Last day of Term: Friday 5th July 2024
Apprentices Summer School
Starts w/c 22nd July 2024
Staff Training Days:
Monday 4th September 2023
Tuesday 5th September 2023
Tuesday 19th December 2023
Monday 8th April 2024
Maps and Directions
Scarborough
Academy Hair & Beauty
69 Roscoe Street
Scarborough
North Yorkshire
YO12 7BY
Contact Us
Call/text Monday to Saturday
07790845794
For absence and general enquiries Monday to Thursday please phone the office on 01723 373138.
For Scarborough Academy and Training salon call 01723 373138.
Email
admin@academyhairandbeauty.com
Apply online and we will contact you to arrange a Covid safe interview